GOOD COMPANY WORKSHOP SERIES
---
CLIENT: PSU College of the Arts + AIGA / ROLES: Concept, Art Direction, Design, Copy
COLLABORATORS: Art Direction & Design: Lindsey Domes + Naomi Likayi
Design: Henry Apgar + Seth De Armas + Kami Gould + Roxy Ratzow + Aidee Solis
Good Company is a digital workshop series bringing professional and student designers together to share their knowledge and build community. Hosted by Portland State University's AIGA student group, the workshops are held on Zoom every Friday.
Do you want to know how to edit your photos? Having trouble reaching your intended aesthetic? In this workshop by photographer and designer Cole Keister, learn the importance of editing and how to use it to highlight your unique style! This Good Company workshop will also cover product photography and portraiture. Come with all of your photography and Lightroom related questions! - Cole Keister's Workshop Promo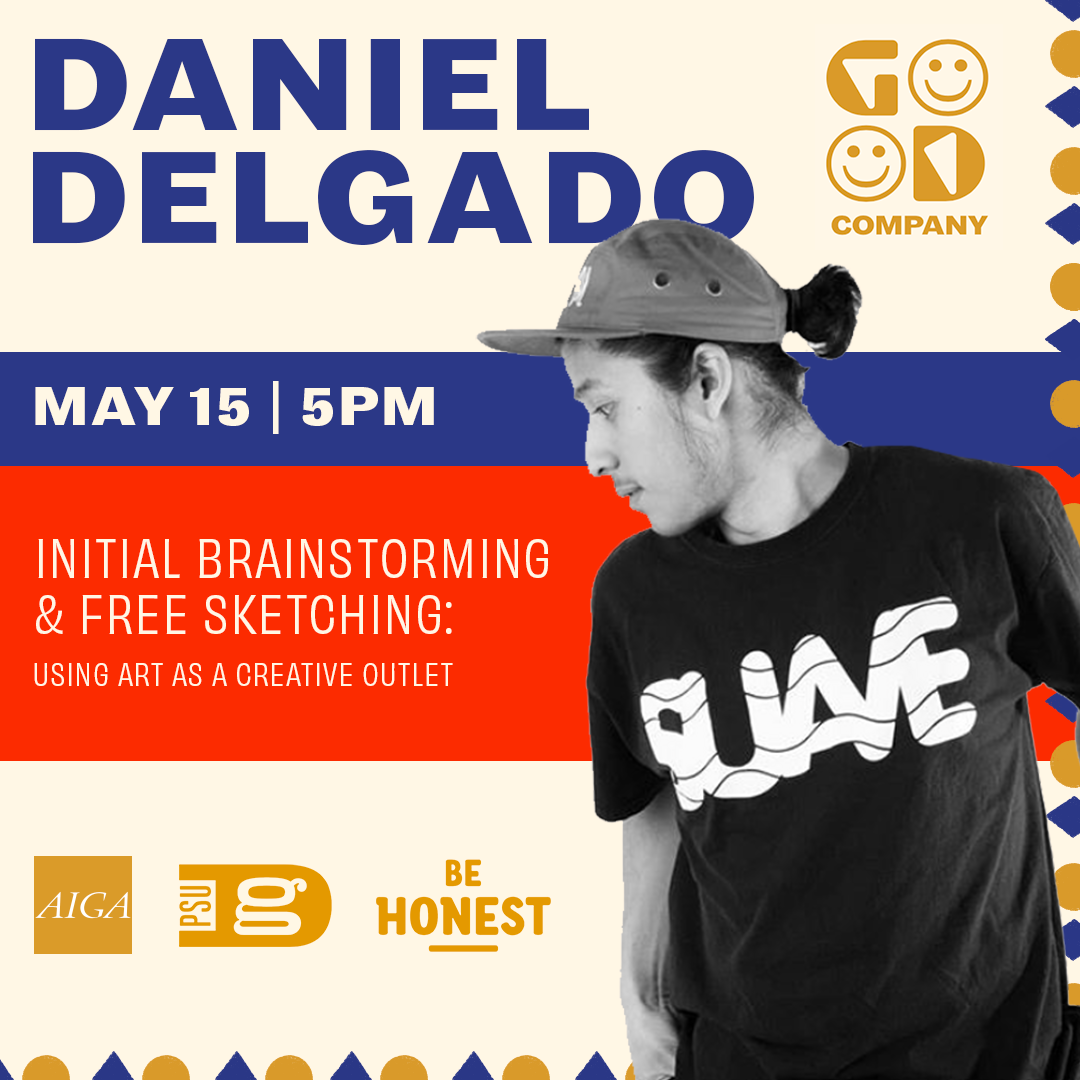 The branding is fun, colorful, and distinct to stand-out in an oversaturated digital climate. The expressive shapes, colors, and type allow for a variety of unique assets to be created, while still maintaining a recognizable look and feel.
All workshops are free to the public and encompass a wide variety of art and design skills! Each presenter proposes and designs their own workshop. The Good Company team assists in promotion, scheduling, tech, and logistics of each workshop.